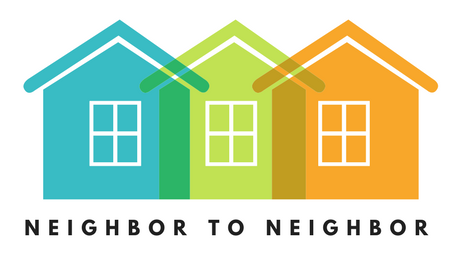 Coronavirus Update:
Dear Friends,
Our elder neighbors are the segment of the community most at risk for contracting COVID-19. We are helping them with grocery shopping and reassuring phone calls so they know they are not alone, but we cannot continue our mission without your assistance.
Here is why:
As a result of the pandemic, Neighbor to Neighbor will not be able to hold our major fundraising event, the pie auction, this year. Our major fundraiser makes up nearly 40% of our annual cash contribution to our operating budget.
Although our fundraising efforts have stopped–at least for this year–our operating expenses have not. We still must pay our payroll, insurances, and other related costs. Neighbor to Neighbor has been helping elderly and housebound people for over 15 years, and we desperately want to be here when our care recipients need us most.
We are asking for your help to keep our organization up and running during this crisis. No one was planning for a pandemic to ravage the world, but here we are trying to make sure everyone is safe and cared for. Obviously, this drastic turns of events was not in our budget.
Please help Neighbor to Neighbor by contributing today. Gifts of any amount go directly to helping our care recipients. Click on the donate button above to make an online gift or send a check to
Neighbor to Neighbor / PO Box 226 / Manchester Center VT / 05255
With Gratitude,
Robin and the Neighbor to Neighbor Steering Committee
…………………………………
♦
Since 2004, Neighbor to Neighbor volunteers have logged thousands of hours helping our elderly, disabled, and house-bound neighbors remain independent in their own homes. We offer no-cost services including friendly visits, transportation to appointments, running errands, and doing small jobs around the house and garden. In addition, we hold monthly social events to keep our care recipients active and engaged with the larger community. If you think you might benefit from what N2N has to offer, or if you are interested in joining our team of volunteers, please contact us.
Mission Statement: To assist our neighbors to live independently by providing no-cost, volunteer services that help to nurture relationships. Neighbor to Neighbor is a project of the Interfaith Council of the Northshire. We are a 501(c)(3) tax-exempt organization. 
♦
Neighbor to Neighbor / Box 226 / Manchester Center VT 05255 / 802.367.7787