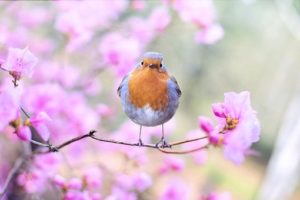 Helping N2N is a most fulfilling experience for me. It's been a pleasure to meet so many friends and be able to see firsthand the help this wonderful program provides. Volunteering makes us all grow and become better neighbors. 

Too often, people think of themselves as "just a volunteer." I was visiting a friend who invited me to one of your events. I was amazed by our program and all that you do. The people around the table told wonderful, touching stories. Wow!

People tend to label others; to put them in a box and not recognize that seniors can be many things and do many things. So, I did something outside the box (posed for the N2N calendar) so that volunteers and those we serve can be seen in a new light–as people with the potential to accomplish many things. People need to recognize the spirit of adventure in each of us. 

Being a N2N volunteer has opened new doors for me, introducing me to people I would probably not have the opportunity to meet otherwise, as they spend most of their time indoors, alone. I so enjoy making their acquaintance and spending quality time with them. It is not just helping them one time; it is the regular visits that bring us close together in a lasting friendship, as we share early childhood experiences, work experiences, and our outlook on the world in which we find ourselves today.